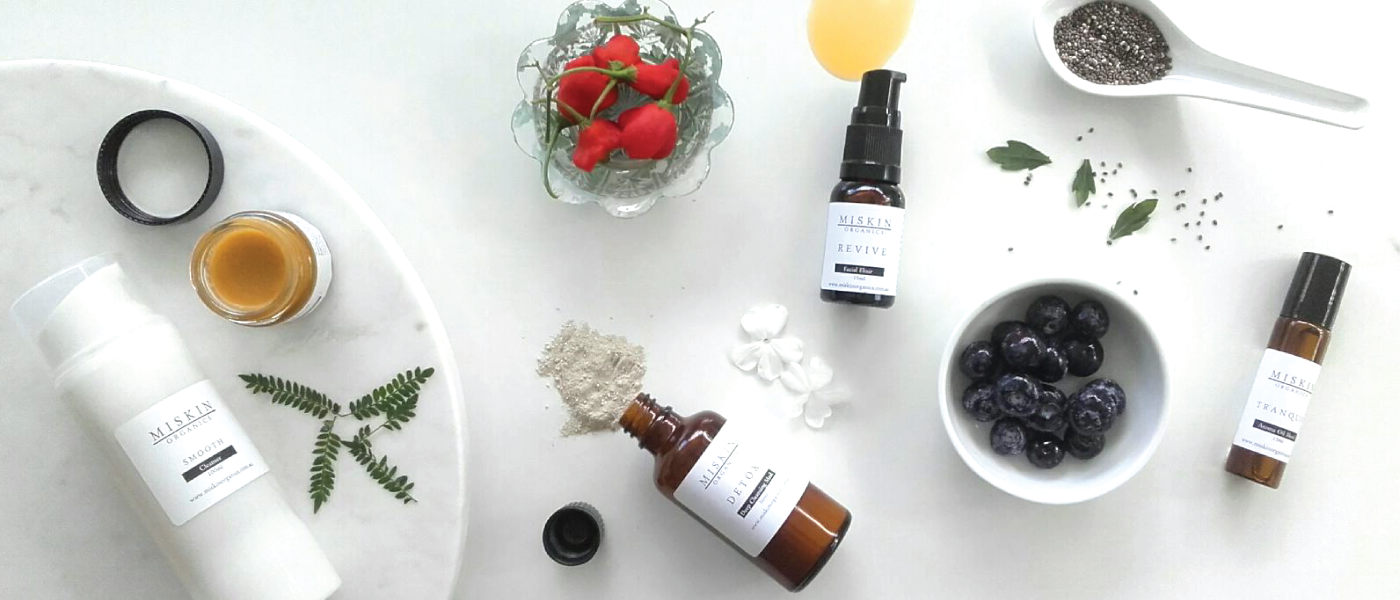 Certified Organic Ingredients
We meticulously select natures finest ingredients for the creations behind Miskin Organics skin care, the quality of the ingredients matters, each element is carefully selected and blended in order to alleviate specific skin concerns. Batches are formulated in small quantities so they are not spending long periods on the shelf, keeping the natural actives energized and effective. I create highly concentrated blends, chosen with meaning and purpose to produce wonderful skin results.
All of the oils used are certified organic, cold pressed . Oil quality is very important. Miskin oils have their natural colour and smell. I choose to use unrefined oils where possible, as the oil refinement process (refined oils) reduces the antioxidant content, decreasing the skin benefits, as well as reducing the colour and smell.
All of the essential oils are certified organic & therapeutic grade and are unsurpassed in their quality and aromatic vibrancy.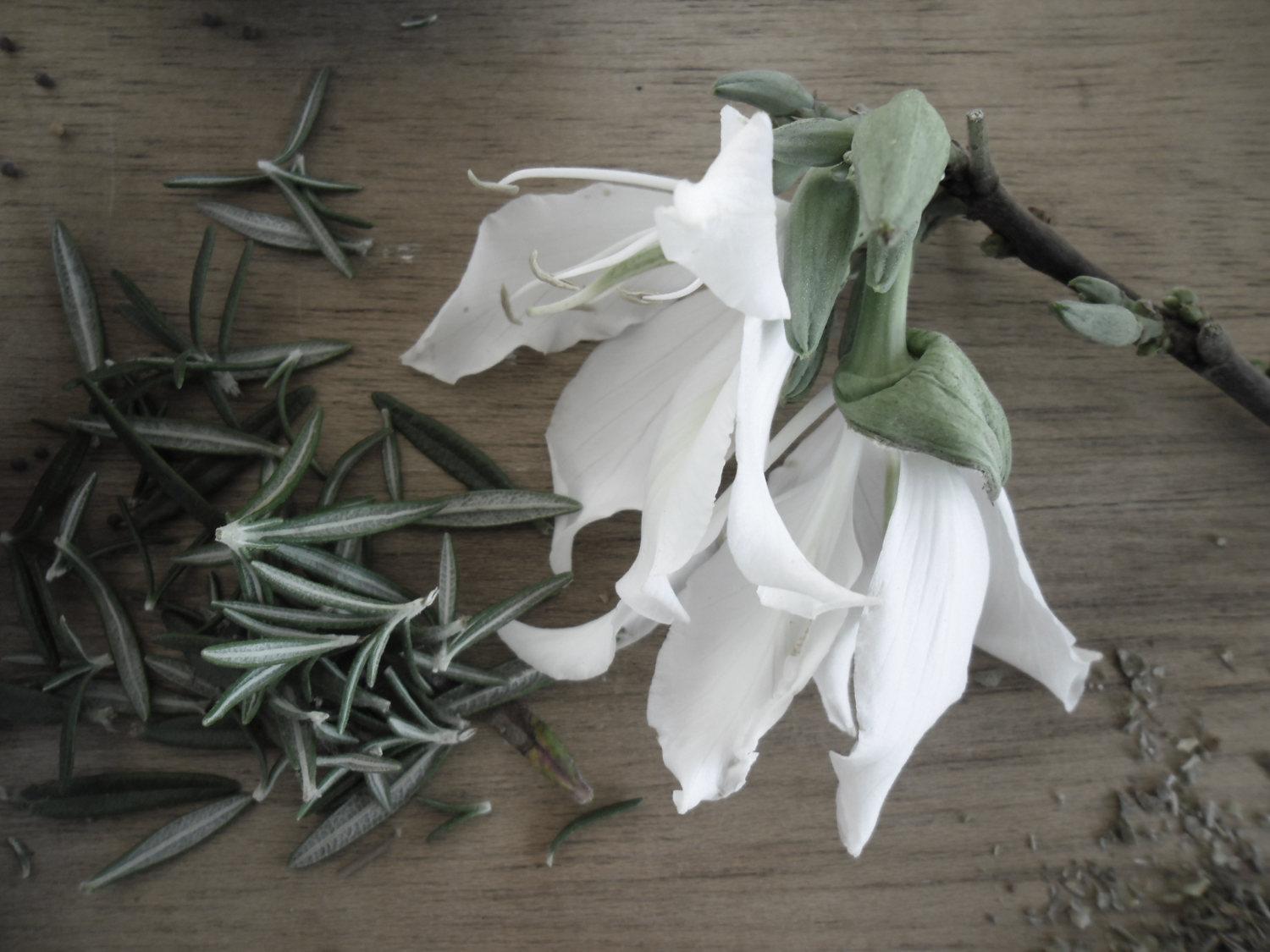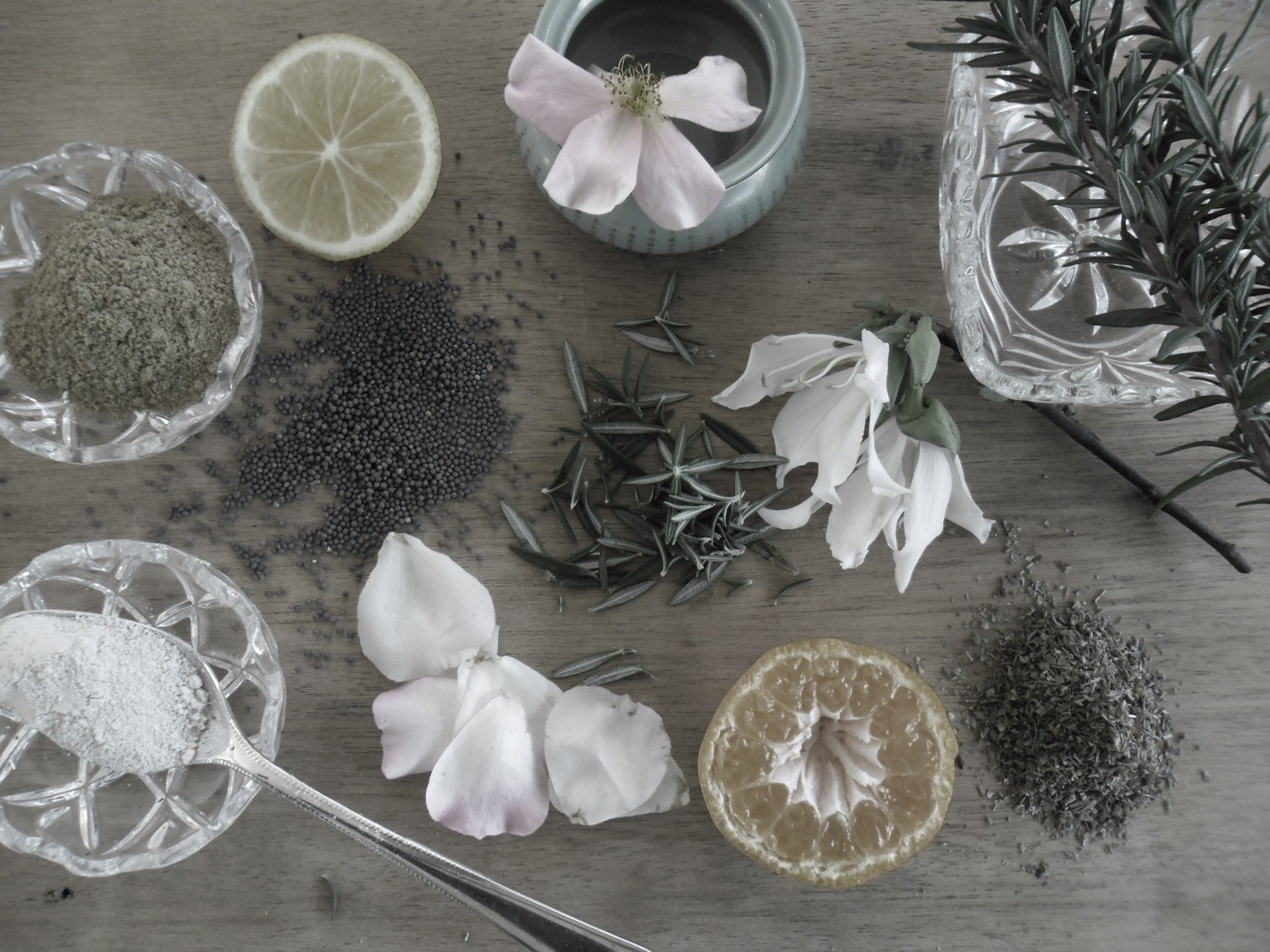 The certified organic co2 oil extracts are extracted from plants using liquid carbon dioxide as the solvent. The beneficial constituents are extracted without exposure to heat, thus avoiding deterioration. The co2 extract contain no solvent residues, no inorganic salts, and no heavy metals – only pure, nutrient-rich oil. These oil extracts are considered to be of the highest possible quality. 
"Hand blended in my small studio in Queensland Australia. I use only the best certified organic, wild crafted, sustainable, unrefined, botanical Ingredients with proven vitamins & antioxidants for their age shielding properties."
A
A-Bisabolol: INCI: Natural Alpha-Bisabolol.
Bisabolol is a natural occurring active ingredient. It is the principle constituent of Chamomile (Matricaria Chamomile), which has been used in traditional medicine in Europe for hundreds of years. The action of Bisabolol in the skin is very well documented. Natural Alpha-Bisabolol is used in cosmetic products because of its compatibility with the skin and soothing properties. This makes it the preferred active ingredient for protection of the skin against all kinds of daily stress. Known to have anti-irritant and anti-inflammatory properties, it has been demonstrated in studies to enhance the dermal penetration of other ingredients. It also has natural anti-bacterial as well as anti-mycotic properties. Bisabolol can be found in all Facial elixirs.
Alpha lipoic acid (R-Alpha-Lipoic-Acid) Natural form.
Alpha lipoic acid has enzyme properties that, when applied topically on skin, appears to be a very good antioxidant. Taken internally, alpha lipoic acid is a water- and fat-soluble antioxidant that is capable of regenerating other antioxidants, such as vitamins C and E. It is also believed to exert numerous anti-inflammatory effects. This means that ALA is easily absorbed through the lipid layers of the skin and works equally well as a free-radical fighter. Further, it is 400 times stronger than vitamins E and C combined (both of which are renowned for their antioxidant properties). Alpha lipoic acid can be found in the Revive Facial Elixir.
Amaranth Co2. INCI: Amaranthus Caudatus. Certified Organic
Nutrient-rich in polyunsaturated fatty acids, plant sterols, tocopherols, and squalene. Amaranth Seed CO2 Extract contains all lipohilic components extracted from the seed of Amaranthus Caudatus (Amaranth) using pure and environmentally friendly supercritical fluid (natural Carbon Dioxide) extraction technique. Therefore, Amaranth Seed CO2 Extract contains no solvent residues, no inorganic salts, and no heavy metals – only pure, nutrient-rich oil. Amaranth Seed CO2 Extract can moisturise, improve skin elasticity ,reduce the appearance of wrinkles and soothe skin. Amaranth can be found in Calm Facial Elixir.
Argan Kernal Oil: INCI (Argania Spinosa). Certified Organic
Argan oil is most commonly used as a skin moisturiser to hydrate and soften skin. With its high vitamin E, phytosterols and fatty acid content, Argan oil is the ideal oil to give skin a natural boost. It absorbs easily and is non-greasy and non-irritating, which makes it a great natural moisturiser. Argan oil can be found in Calm Facial Elixir.
AOF BIO. INCI: Glycerine, Prunus Amygdalus Dulcis, Citrus Aurantium Dulcis Fruit Water, Sucrose Laurate. Certified Organic
Organically produced ingredients, 100% natural, emulsifying ingredient based on sugar chemistry. The emulsifier is composed of Almond oil, Orange fruit water, glycerine and Sucrose Laurate. The emulsifier is based on a particular sugar ester, sucrose laurate. Sugar esters are made by combining sucrose with a fatty acid via an esterification reaction. There are many grades available and they are used in the food, pharmaceutical and cosmetic industries. They are extremely mild and have a long history of safe use. Sucrose laurate is suitable for use in organically certified products. AOF Bio can be found in the Smooth Cleanser.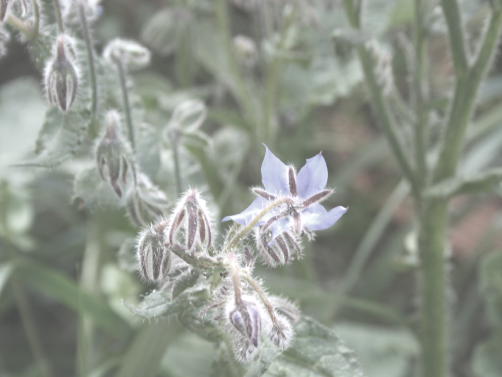 B
Blackcurrant Seed Oil Co2. INCI:Ribes Nigrum Seed Oil. Certified Organic
Arctic Blackcurrant Seed Oil is rich in essential fatty acids. The fatty acids and antioxidants are necessary for the functioning of the lipid membrane of skin cells, which provides a barrier against water loss and damage by irritants, the oil contains a premium ratio, of active GLA (Omega-6 gamma-linolenic acid) and Omega-3 stearidonic acid. It also contains Omega-9 oleic acid, and natural forms of vitamin E and phytosterols It is a most effective moisturiser, soothing itchy, inflamed skin. Blackcurrant co2 can be found in the Balance Facial Elixir.
Borage Oil.INCI: Borago Officinalis. Certified Organic
Borage Oil is a little known secret for keeping your skin healthy. It is natural oil that restores moisture and smoothness to dry and damaged skin. Gamma-linolenic acid (GLA, Omega-6) found in Borage oil (around 23%) & is considered to promote healthy skin growth, is an anti-inflammatory agent and helps restore the skins natural barrier function. GLA is found in Blackcurrant seeds and Evening Primrose Oil. Borage Oil can help with moisturising, to soothe and protect dry skin. Borage oil can be found in all facial elixir moisturisers.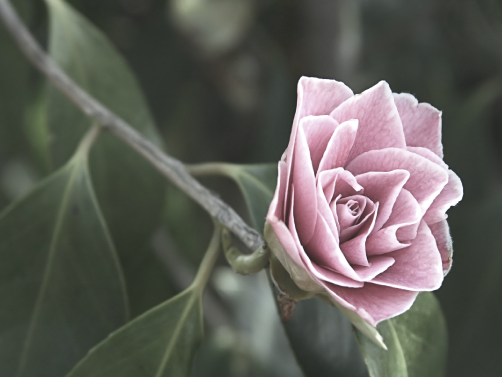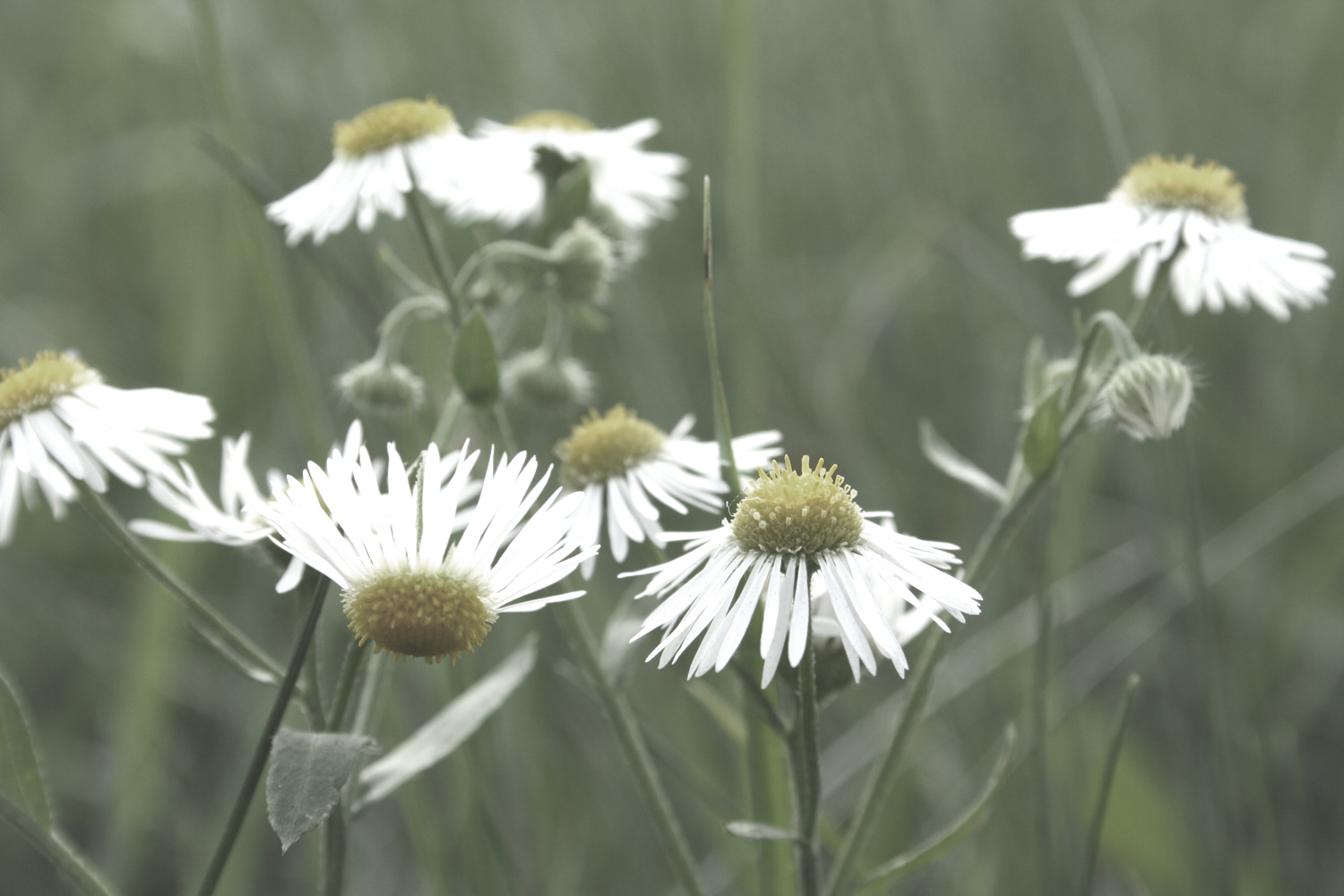 C
Calendula co2 extract. INCI:Calendula Officinalis. Certified Organic
Oil from the calendula flowers/leaves are renowned for their skin calming and soothing, anti-inflammatory properties. Calendula co2 is most recognized for its ability to help chapped, dry or damaged skin. Calendula promotes fast skin regeneration because of its anti-inflammatory and antibacterial properties. Calendula co2 can be found in the Revive Facial Elixir moisturiser.
Camellia oil: INCI Camellia Oleifera. Certified Organic
Camellia oil, is cold pressed and comes from the seed of the tea plant, not the leaves. It is a light, non-greasy feeling oil filled with oleic acid, polyphenols, and vitamins. The oleic acid is very moisturising and regenerating it absorbs well into the skin leaving it feeling soft and smooth with added anti-inflammatory benefits. Camellia oil contains a lot of polyphenols in the form of tannins and catechins. The tannins in camellia oil make it an astringent oil with a dry feel. Camellia oil can be found in the Revive Facial Elixir moisturiser.
Camomile co2Extract. INCI: Chamomilla Recutita. Certified Organic
Chamomile Flower CO2 Extract acts as a noteworthy anti-inflammatory when. Chamomile Extract contains active Flavonoid and Essential Oil compounds, which are particularly advantageous in the care of sensitive skin. Anti-inflammatory properties-due to the inhibition of histamine release, anti-free radical action and inhibition of the super oxide radical synthesis is key. In addition, these compounds show remarkable vasodilator action, augmenting blood flow to the skin and soothing of irritation. Camomile extract can be found in all organic Facial Elixir moisturiser.
Castor oil. INCI: Ricinus Communis. Certified Organic
Castor oil is extracted by pressing the seeds of castor Plant, also known as Ricinus communis. It is a vegetable oil and the plant is largely native to Africa and India. Castor oil does contain some phytosterols in the form of ß-sitosterol, campesterol, and stigmasterol, so it does offer some anti-inflammatory and itch reducing properties. Castor Oil is a drawing, cleansing, and purging oil for your skins pores, allowing it to draw the dirt and grime to the surface of your skin where it can be wiped away easily. Castor oil can be found in the organic Smooth Cleanser
Calendula Infused Sunflower Oil. INCI: Calendula officinalis Helianthus Annuus. Certified Organic
Calendula Officinalis, the pot marigold, has perhaps the longest history of use of any herb in skin care. Much of the healing properties of calendula are because of its high levels of oil soluble carotenoids (vitamin A like compounds). Carotenoids are free radical scavengers and behave as anti-oxidants on our skin. (The carotenoid gives calendula oil its yellow colour!) Calendic acid (or CLnA), is considered an omega-6 fatty acid it is a known drying agent, so it's a toning or dry oil and is effective at reducing inflammation. There are some studies showing the CLnA in calendula oil may help with visible effects of photo-aging, but these are still preliminary studies. Calendula also contains flavonoids, which work as anti-oxidizing agents in the oil. The tocopherols offer skin softening and moisturizing as well as anti-oxidant properties. Infused calendula can be found in the Calm & Balance Facial Elixirs.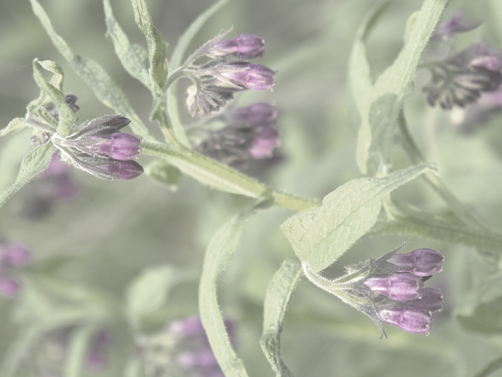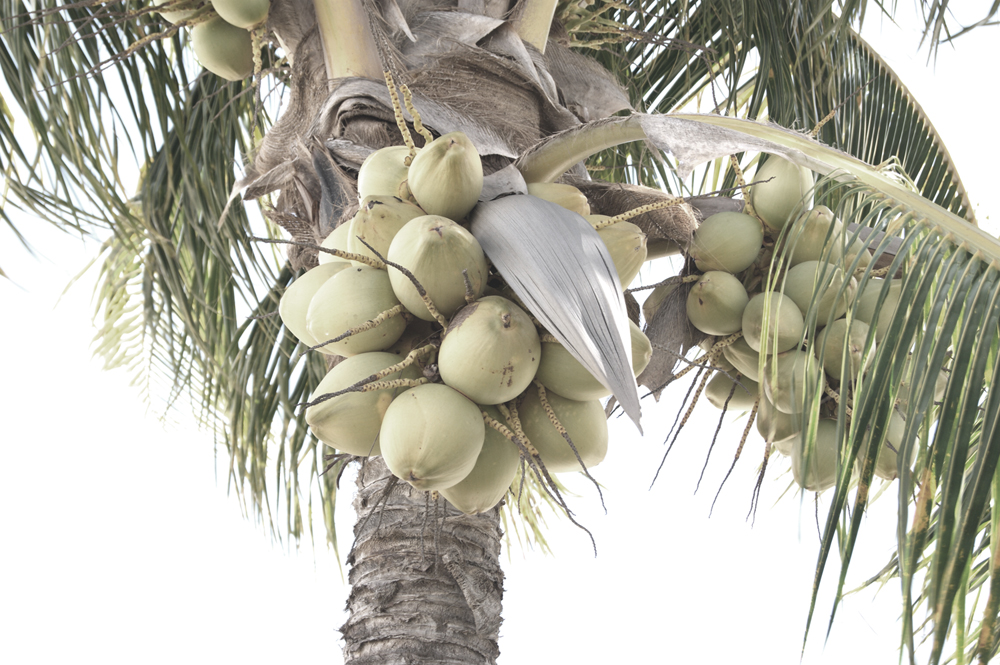 C
Carrot co2. INCI: Daucus Carota. Certified Organic
Carrot co2 is a concentrated root extract, rich in natural beta-carotene (pro-vitamin A) and lycopenes. It offers excellent "free radical" scavenging activity - anti-inflammatory properties,.It is known to stimulates circulation, repair and tone the skin, increase elasticity and reduce the formation of wrinkles, and scars. Carrot co2 can be found in the Revive Facial Elixir.
Chia seed oil. INCI: Salvia Hispanica. Certified Organic
Chia seeds are cold pressed to reveal unique oil! Thin and dry with a silky soft skin feeling. Chia seed is the richest botanical source of Omega 3 fatty acids found in nature the remarkable potency of the Omega-3s, chia seed oil is loaded unusually high levels of phyto-nutrients and anti-oxidants, it smooths fine wrinkles and improves skin elasticity It is good for treating oily large-pored skin and sensitive skin. Chia seeds have antioxidant and anti-inflammatory properties that can help calm inflamed skin. Chia seed oil can be found in the Calm Facial Elixir.
Coconut Oil Virgin. INCI: Cocos Nucifera. Certified Organic
The flesh of the coconut is is cold pressed to produce Coconut oil, the oil is very good at hydrating skin. It sinks in deep, conditions, moisturizes, and softens skin. - Coconut oil contains polyphenols : Ferulic Acid and P-coumaric Acid, which are good anti-oxidants. Ferulic acid is a very effective anti-oxidant, more powerful than Vitamin E, which can visibly reduce age spots, and help repair light and radiation induced skin damage. P-coumaric acid is a good anti-inflammatory polyphenol. Coconut oil can be found in the Smooth Cleanser.
Comfrey Infused Oil. INCI: Symphytum Officinale Helianthus Annuus. Certified Organic
Is made by infusing the Comfrey herb into sunflower oil. It is gentle and soothing for the skin. Comfrey is naturally rich in Allantoin (an agent that rebuilds damaged cells) which helps to promote skin regeneration. Comfey oil also contains tannins, glycosides and is an excellent source of B12. Comfrey infused oil can be found in the Calm Facial Elixir.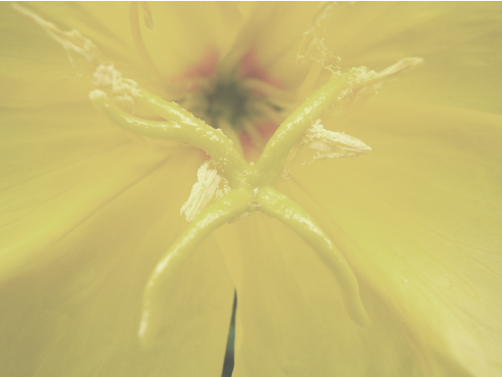 E
Evening Primrose Seed Oil Co2. INCI: Oenothera Biennis. Certified Organic
Evening primrose contains Linoleic Acid, Oleic Acid & GLA. The oil contains about 70% Linoleic Acid which would help restore the skins natural barrier function, act as an anti-inflammatory, reduce scaling, and soothe dry skin and itchiness. Around 11% Oleic Acid, which contributes to some moisturising and softening benefits. The high levels of GLA (Gamma-linolenic acid), around 9 to 12 %, will help restore the skin's barrier functions reduce TEWL (water loss from the skin), increase skin's hydration, and offer increased skin flexibility as it is absorbed quickly. Evening primrose is "antioxidative" in nature", meaning it quenches free radicals and chelates metal ions. Evening primrose contains Gallic Acid, which has been studied as a burn and wound healer & Polyphenols in Evening Primrose Oil may act as an anti-bacterial agent on the skin. Evening primrose oil can be found in the Calm and Revive Facial Elixir moisturisers.
H
Hemp seed oil. INCI: Cannabis Sativa. Certified Organic
One of natures most balanced oils. Hemp seed oil contains phytosterols, mostly in the form of ß-sitosterol which can reduce itchiness, redness, and inflammation. It also contains lots of tocopherol (Vitamin E), which will help soften your skin. It contains carotenoids which are antioxidants and anti-inflammatory Carotenoids lend the green colour to the oil. The oleic acid in hemp seed oil is moisturizing and cell regenerating, and offers softening properties. . The linoleic acid helps restore skin barrier properties, acts as an anti-inflammatory, and moisture retainer. Gamma linolenic acid GLA is found at around 5% in Hemp Seed oil, It's a great anti-inflammatory, and studies have shown it can increase barrier repair in our skin faster than linoleic acid. It is absorbed quickly, and helps retain moisture and reduce itchiness in skin. Hemp oil can be found in the Balance Facial Elixir.
J
Jojoba Oil. INCI: Simmondsia Chinensis Certified Organic
Jojoba Oil is a liquid wax produced from the seed of Simmondsia chinensis, a shrub native to the South western US and Northern Mexico. It is liquid at room temperature, which is why it is called a liquid wax, or an oil—even though it is not an oil. It is highly penetrating and closely resembles skin's natural sebum. It helps balance the skin's natural oil. Has a Light, silky texture and absorbs well. Jojoba oil can be found in the Balance Facial Elixir.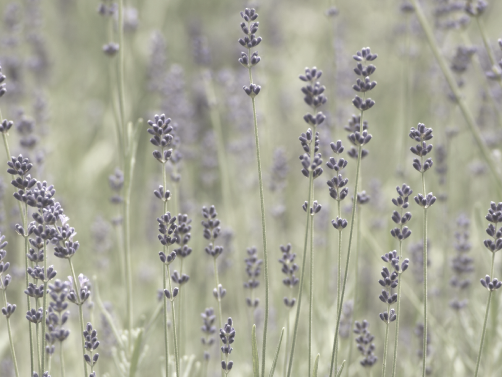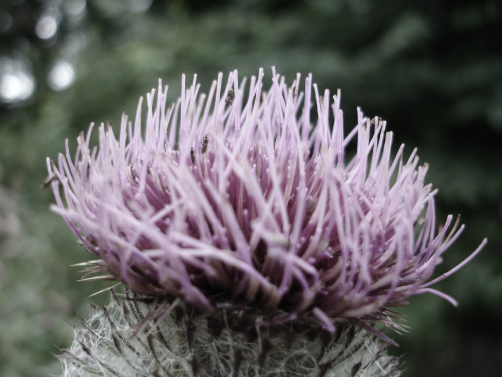 L
Lavender Essential oil. INCI: (Lavandula angustifolia). Certified Organic
Lavender Essential oil is one of the most popular and widely used herbs of the mint family Lameaceae. This oil is native to the mountainous zones of the Mediterranean regions. Essential oil extracted from the lavender flowers has medicinal properties. Its pleasant aroma has a calming, soothing and sedative effect on the body and mind. Lavender essential oil can be found in the Calm and Revive Facial Elixir.
M
May Chang Essential Oil. INCI: Litsea Cubeba Certified Organic
May Chang Essential oil is a member of the Laurel family, the small tree is common throughout Asia. It has Antibacterial properties and is most valued for its anti- inflammatory and calming properties. May Chang essential oil can be found in the Balance Facial Elixir.
Milk Thistle Seed Oil. INCI: Silybum Marianum Certified Organic
Contains also special kind of flavonoids (flavonolignans) which contributes to high anti-oxidant potential of the oil and protection of the skin supporting its regeneration. Thus Milk thistle oil is suitable for sensitive and irritated skin. Milk thistle seed oil can be found in the Calm Facial Elixir.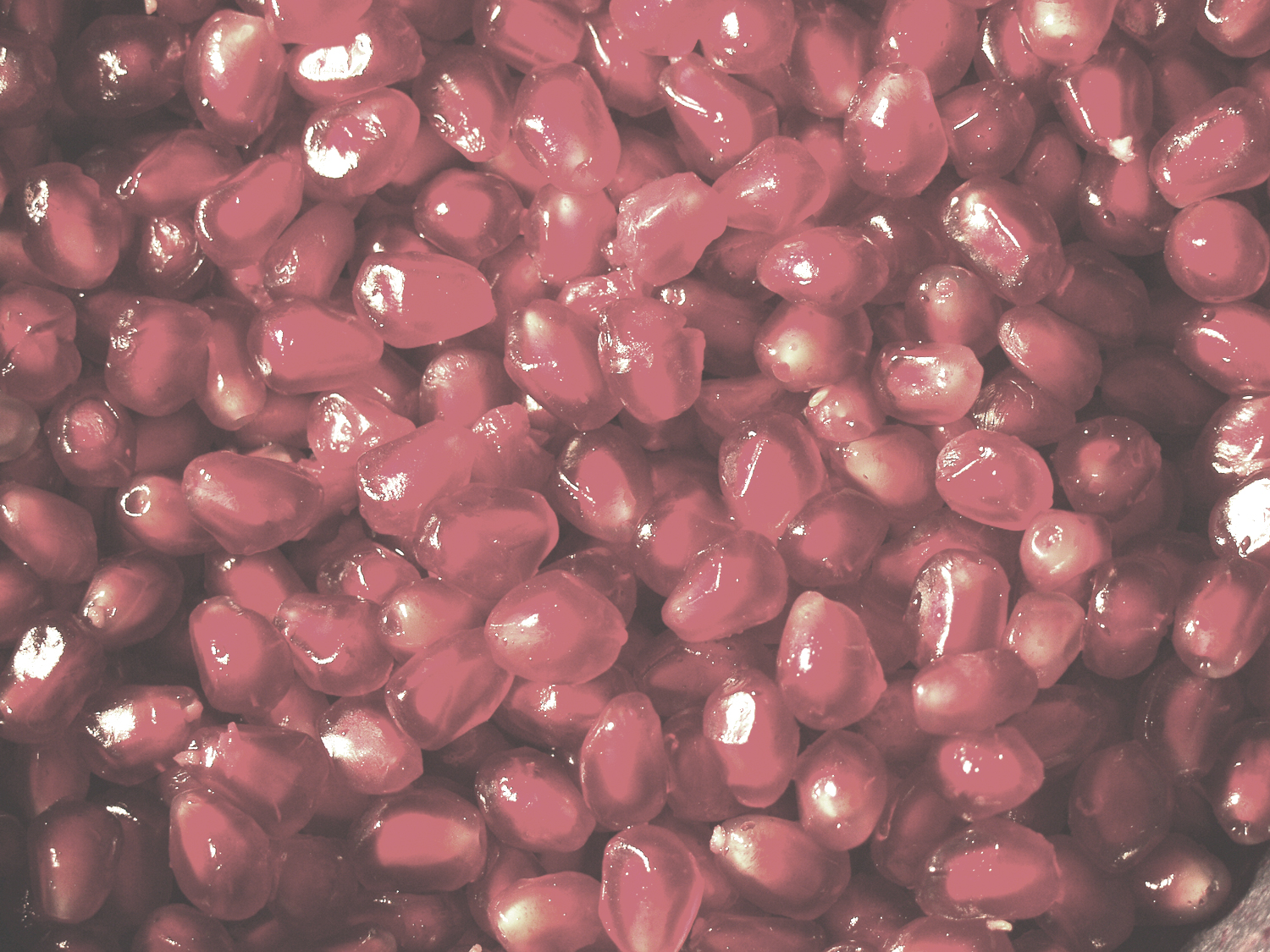 P
Pomegranate Kernal Oil. INCI: Punica Granatum Linn. Certified Organic
Pomegranate oil is regenerating to the skin, offering anti-inflammatory and anti-microbial properties. It can help with sunburned or chapped skin and it can improve the skin's elasticity, and stimulate regeneration in skin cells! It contains Gallic Acid, which is being studied as a burn and wound healer, and Ellagic Acid. One study found that Ellagic Acid reduced the destruction of collagen and the inflammatory response, both of which are partially responsible for aging skin. It also shows promise in helping regenerate skin cells and helping to thicken skin. Pomegranate oil contains a lot of phytosterols, reducing redness and inflammation and helping soothe itchy skin. Pomegranate seed oil can be found in the Revive and Balance Facial Elixirs.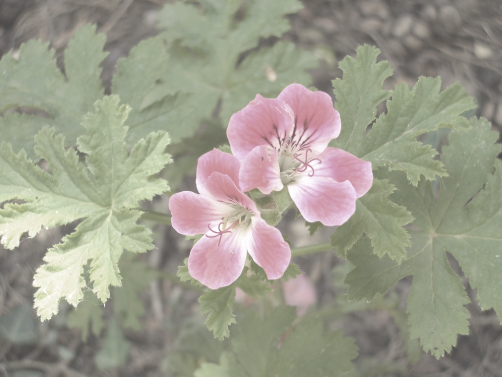 R
Ricebran Seed Extract co2. INCI: Oryza Sativa. Certified Organic
Ricebran oil will penetrate the skin to offer moisturizing and softening, and assist in reducing itchy and inflamed skin. The oil is superb for dry, sensitive and tired-looking skin. It makes skin soft and is a good humectant (draws water to the skin). It contains tocopherols (Vitamin E). Rice bran oil contains y-oryzanol, a phytosterol unique to this oil. It's a mixture of "ferulic acid sterols and triterpene alcohols. Ferulic acid is a very effective antioxidant Studies are showing Ferulic acid can prevent skin aging and reduce age spots. It can help with light or radiation induced damage in skin and y-oryzanol has been shown to be a more effective anti-oxidant than Vitamin E. Rice bran seed extract can be found in the Revive Facial Elixir.
Rose Geranium Essential Oil: INCI: Pelargonium Graveolens Certified Organic
Rose Geranium essential Oil has a sweet, floral fragrance that calms and relaxes the body and mind. It has been used back to the times of the Egyptians for promoting beautiful, radiant skin amongst other things. Lifts the spirit and eases nervous tension. May release negative emotions and memories. Rose Geranium essential oil can be found in the Revive Facial Elixir.
Rosehip Oil. INCI: Rosa Eglanteria.Certified Organic
Contain antioxidants Vitamin C and Beta-Carotene (the precursor to Vitamin A), the Beta Carotene gives the oil its colour. Rosehip oil is believed to contain trans-retinoic acid or tretinoin, a form of Vitamin A, as a cell regenerating, wound healing and scar lessening ingredient. Studies on photo-aging and scar repair show rosehip oil can reduce fine wrinkles caused by UV damage and reduce hyperpigmentation of scars. Rosehip oil is a toning, dry feeling oil because of its tannins. Rosehip oil also contains Oleic Acid to soften and moisturise and Linoleic and Linolenic Acid to assist in skin barrier repair. Rosehip oil can be found in the Revive and Balance Facial Elixirs.
Rosemary leaf extract CO2.INCI: Rosmarinus Officinalis.Certified Organic
Is an oil soluble CO2 extract of Rosemary leaves. It contains Carnosic acid, a Polyphenol. It has medicinal properties, is a potent antioxidant and some studies have shown that it can protect skin cells against UV-A radiation. It is well known for its ability to retard the oxidation of fatty oils. Rosemary leaf extract can be found in all Facial Elixirs.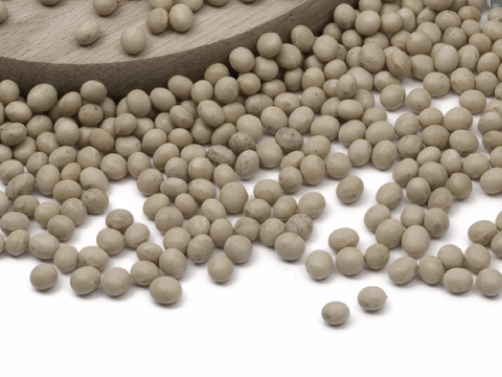 S
Seabuckthorn Seed Oil. INCI: Hippophae Rhamnoides Oil. Certifed Organic
Seabuckthorn Seed Oil contains a high percentage of Linoleic, Linolenic and Oleic fatty acids, all of which play a role in maintaining the skins natural barrier function. Antioxidant, regenerative, environmental protection, skin strengthening. Its high in vitamin E and B-sitosterol, which behaves like cortison, offering a reduction in redness and inflammation, and soothing of itchy skin. Seabuckthorn Seed Oil can be found in the Calm Facial Elixir.
Soy lecithin. INCI:Lecithin Certified Organic
Soy lecithin contains , Vitamin B8 and choline phospholipids, (Phospholipids are a class of lipids that are a major component of all cell membranes). Natural phospholipids, from lecithin, are fantastic humectants (attract water from the surrounding air) and hold water where an increased level of hydration is needed, increasing the hydration levels of the skin. Lecithin is considered a great moisturiser, which will help restore a damaged skin barrier. Soy lecithin can be found in all Facial Elixirs.
T
Tamanu Oil. INCI: Calophyllum Inophyllum Certified Organic
Tamanu Oil possesses anti-inflammatory , antibacterial and antioxidant properties. Tamanu oil contains three types of fats—neutral lipids, glycolipids, and phospholipids—that keep skin well nourished and supple. It contains calophyllic acid, another fatty acid unique to Tamanu oil. Research shows that calophyllic acid exerts potent antibacterial and anti-inflammatory actions. It also contains a novel antibiotic lactone and non-steroidal anti-inflammatory agent called calophyllolide. Tamanu oil can be found in the Calm Facial Elixir.
V
Vitamin E (Mixed Tocopherols 95%, Natural) INCI:Tocopherol
Vitamin E is a transparent, brownish-red, viscous oil with a mild characteristic odor. It is a 95% active blend of natural mixed tocopherols isolated from soybean oil and concentrated to contain naturally occurring d-alpha, d-beta, d-gamma and d-delta tocopherols. Vitamin E can be found in the Revive Facial Elixir.
Y
Ylang Ylang Essential Oil Complete. INCI: Canaga Odorata Flower Oil. Certified Organic
Ylang Ylang Essential oil comes from the flowers of tropical tree with large, tender, fragrant pink, mauve or yellow flowers and is cultivated in Java, Sumatra, Reunion, Madagascar and the Comores. The name means 'flower of flowers'. For aromatherapy, the oil of choice would appear to be oil from the complete distillation. This is the total oil rather than a fraction, and has a softer and more accessible odour. In a facial oil or cream, it can help balance sebum production and is most helpful to oily skin. It also can fight the bacteria. his extremely fragrant essential oil has a calming effect on the mind and body. Ylang Ylang essential oil can be found in the Balance Facial Elixir.