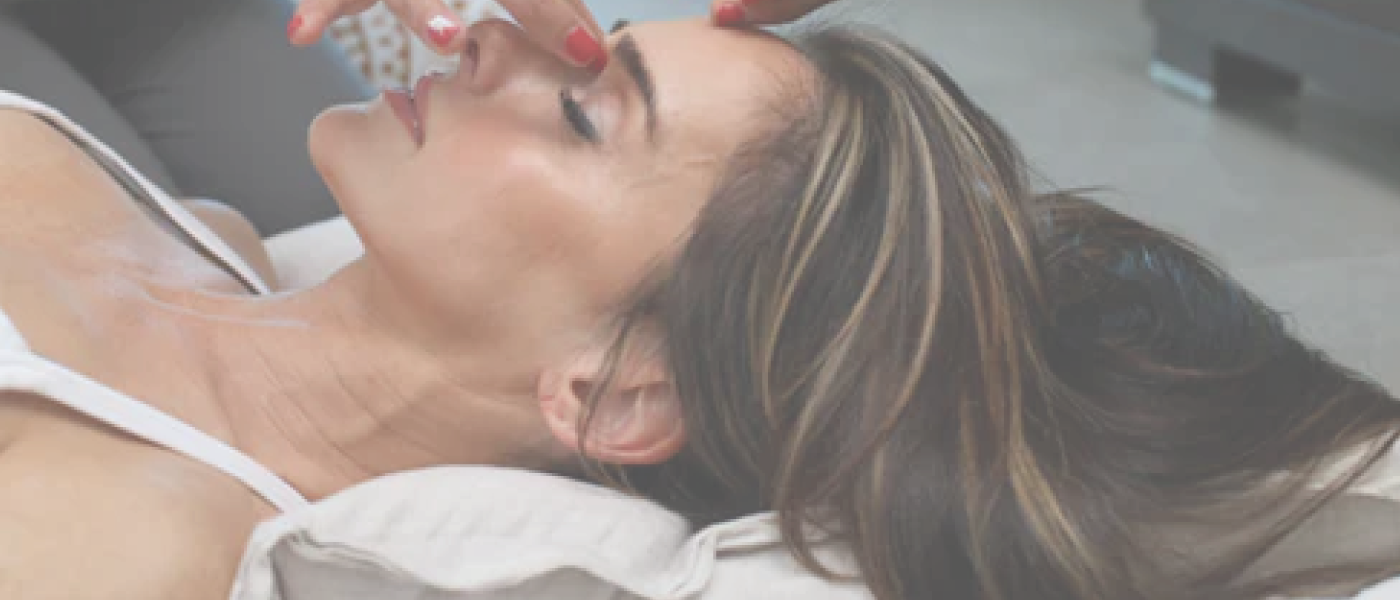 FACE MASSAGE ALL YOU NEED TO KNOW
This is an all you need to know guide to face massage.
There are many multifaceted benefits to frequent face massage. It can be an addition to your skincare routine that enhances your skin's appearance. Facial massage is one kind of natural therapy that can give our face glow and tone. Massage gives a relaxing feeling, relieves tension and promotes good circulation.
Back in history, massage In many cultures, was used for healing. In Western society massage focuses on working with muscles, tissues, circulation and lymphatics. Eastern philosophy focuses on moving the body's natural Qi (energy ). Based on the whole concept of mind, body and soul.
Face massage is usually performed by a therapist or you can use face massage at home on yourself. Using your hands is a free easy option for massage. You may get inspired to use tools from ancient Eastern cultures that are gaining popularity today.
Face massage is usually done with the hands and / or massage tools . Oil or lotion is often applied to ease movement over the delicate facial areas.
Healthy glowing skin is one benefit of a facial massage. Its very beneficial to add energy channels into your massage.  Such as reflexology zones or acupressure points.  This stimulation imparts a much deeper healing. The Benefits of facial massage resonate with a feeling of well-being. Calming the nervous system and psyche as well as seen and felt on the face.
THE BENEFITS OF TOUCH
Touch is one of the most ancient of therapies and triggers the release of endorphins to relax and calm the body. Think of the squeeze of someone's hand.  A warm hug.  A soft caress. This is the power of touch.
So touch plays a central and influential role throughout our emotional lives. Whether we are aware of it or not
According to Tiffany Field at the touch Research Institute. The healing power of safe nurturing touch extends across our lifespan.
With touch there can be a sense of safety and security. A reduction of chronic pain and improvement in emotional conditions. Seen in both children and in adults. More ever touch has benefits that raise oxytocin levels and lowers heart rate. These experiences felt both by the giver and the receiver.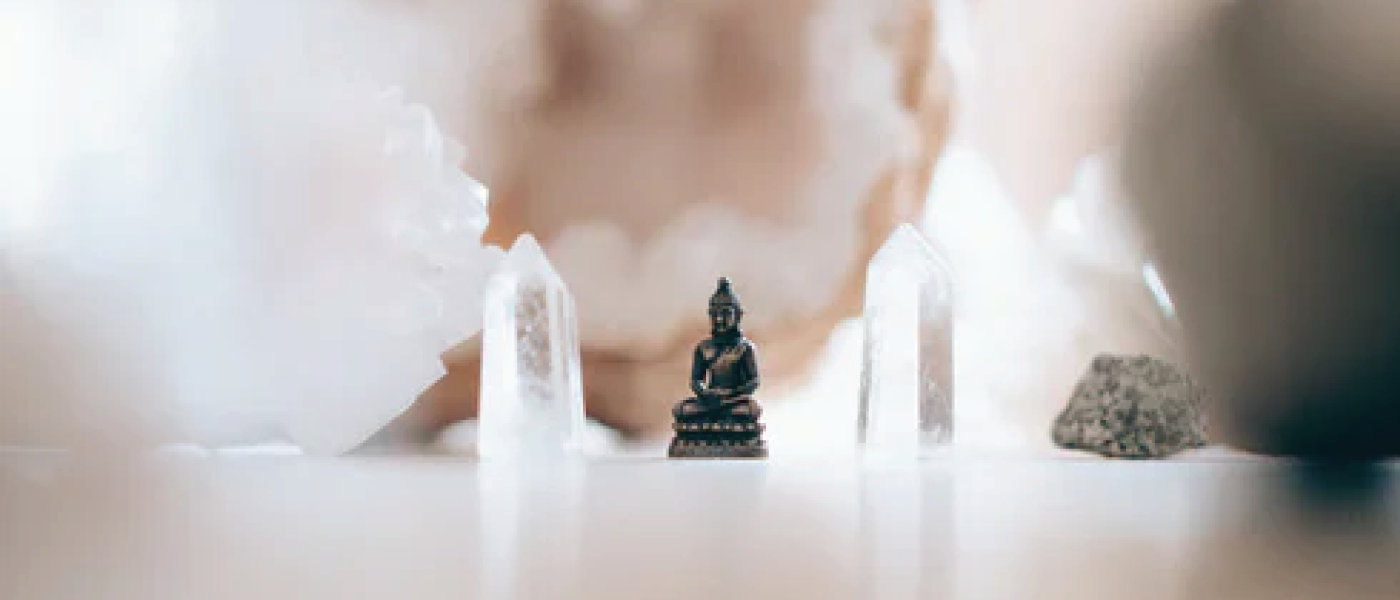 THE HISTORY OF FACIAL MASSAGE
One of the ancient forms of healing. It is said that massage was used for pain relief, healing and cosmetic improvement by people of all cultures since ancient times.
The first written record of massage therapy is a Chinese medical text dating from the third century b.c. Also the ancient cultures, recorded the use of massage treatment in great detail in their early medical literature. These cultures utilised massage as a form of therapeutic medicine
Yet massage was not known in the West until after the Second World War. Western face massage tends to focus
on the physical body. Its uses Improve circulation and lymphatics to release toxins. This brings nourishment to the skin and tones muscles, clearing the complexion and shaping the face.
Eastern face massage uses the knowledge of energy channels and pressure points of the body. These points, when stimulated release blockages in the flow of Qi, or vital energy. The intention is to work on all levels of the body. Physical stimulating, mentally relaxing, calming and uplifting.
The Eastern philosophy of beauty centres on inner beauty. Having a quiet mind and a spiritual purpose achieved by balancing  the energy. The influence of the Eastern approach is slowly gaining momentum in the West.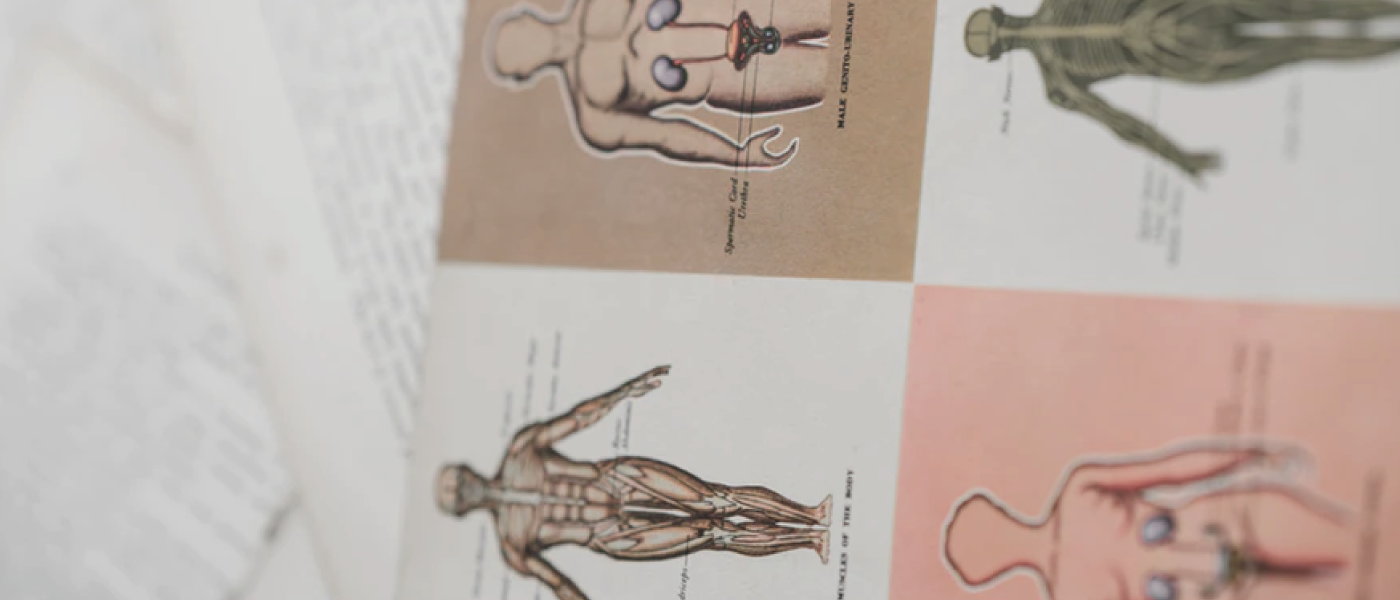 PHYSICAL BENEFITS OF FACIAL MASSAGE ON THE SKIN
Face massage releases any blockages in the muscles and skin. releasing connective tissues that may be preventing optimal circulation. This helps release tension that we don't need to carry. So when we restore optimal circulation, deep lines can soften. Skin becomes rosy and plump and worry and strain can melt from the face.
The skin has three layers.
The first layer is the epidermis . The outer layer made up of dead skin cells.
The next layer is the dermis. The dermis is made up of connective tissue. So the Dermis houses blood vessels that carry oxygen as well as the substances that feed the skin cells. The hypo dermis sits under the dermis. This layer supports the skin. It's comprised of fatty tissue. This tissue protects us from sudden change in temperature and from physical shock.
All the layers of the skin are tightly put together and work harmoniously with one another. Thus supporting each other. Nourishing each other and communicating through fluids, nerves and neurotransmitters. As well as through the energetic channels, such as meridians and reflexology zones.
THE CIRCULATION SYSTEM
Our skin relies on a steady supply of oxygenated blood and nutrients.  The circulatory systems network of blood vessels and capillaries, helps to provide our skin with oxygen-rich blood and nutrients. It also helps to transport carbon dioxide and other waste products away from our skin, preventing a build-up of toxins!
Circulation slows as we get older. Circulation is important for repairing as well as bringing oxygen to the skin. Increasing the delivery of fresh blood to the area, helping cell repair and grow.
THE LYMPHATIC SYSTEM
The lymphatic systems is an intricate network of tissues and organs. Made up of lymph vessels, lymph nodes and lymph. This system assist's our immune system to remove waste from the body's tissues. Our skin may suffer from puffiness, acne, loss of elasticity and premature ageing, if the lymphatic system is not functioning optimally.  As a result the skin may also have a flakey or bumpy texture.
FACE MASSAGE PROVIDES MOVEMENT AND FLOW OF CIRCULATION AND LYMPHATIC SYSTEMS
When we do face massage, we help bring the blood towards our skin, bringing nutrients and oxygen. Our skin develops a healthy flush and a lit-from-within glow.
Circulation is important for repairing and wound healing
The stimulation of the skin results in increased circulation. Helping to produce collagen and elastin
Massage assists draining cellular waste, reducing puffiness, stagnation and breakouts
Massage assists in detoxifying the skin, creating space for fresh nutrients
FACIAL MUSCLES
We have 43 muscles in our face and we're always using them They often need some TLC. Facial muscles situated within the subcutaneous tissue and are responsible for the movement of skin. These muscles provides different facial expressions.
Facial muscles generally originate from the surface of the skull bone and insert on the skin of the face. Unlike your other skeletal muscles which attach to your bones. Your facial muscles attach to other muscles or to your skin. This means that a tiny contraction in one of the muscles in your face pulls your facial skin. This in tern changes your expression.
The skin's attached to the muscles beneath the face. You can immediately see a difference in tone and shape when you "work out" your facial muscles through exercise and massage.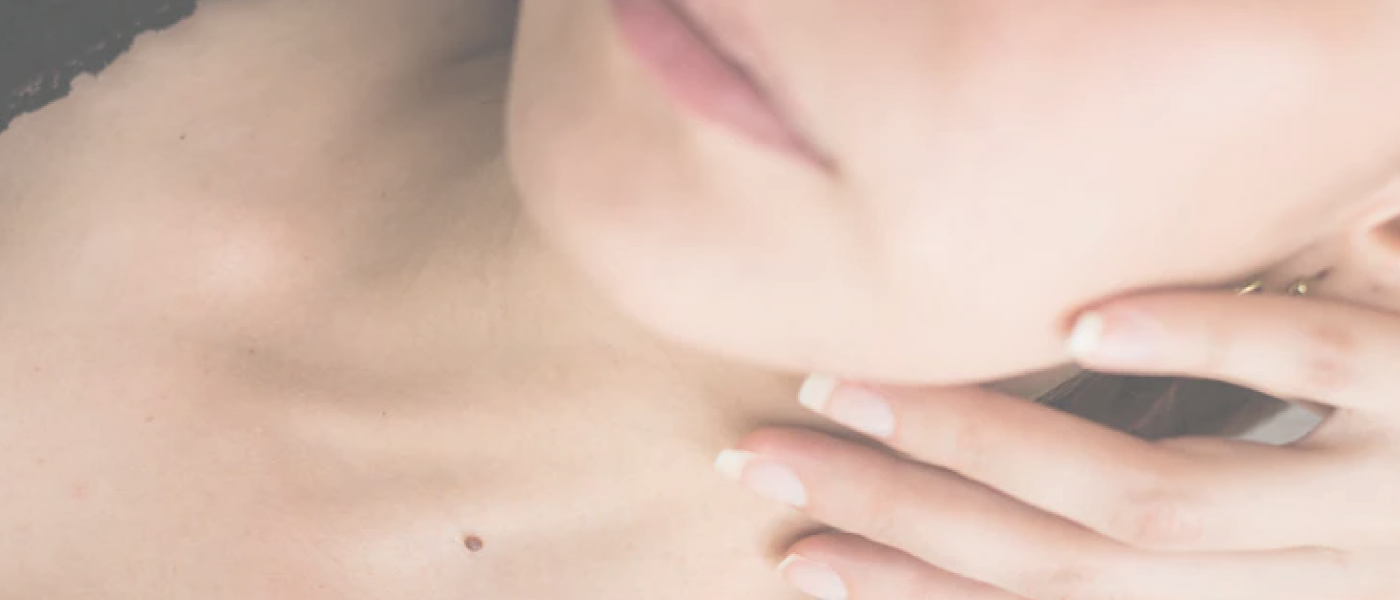 FACE MASSAGE IS A VALUABLE TOOL IN AGE RELATED CHANGES
First of all, massage helps to relax the facial muscles. For instance muscular tension can restrict the blood vessels and obstruct the free flow of blood and other fluids to the tissues. So reducing the amount of nourishment the skin receives and preventing the removal of waste products. The facial rejuvenation massage is a wonderful example with before and after pictures.
Meanwhile with massage: You can work the connective tissue to make space for the muscles to return to their normal position. So releasing tension. After a few massage sessions you'll feel the tension ebbing away. Most people notice a big difference in the condition of their skin.
Also muscles create the power to produce facial movements. Connective tissue provides the structure and form to do so. For instance if you were to strip a body of muscles, you would be left with a clear shape of a human.
However if you kept the muscles and stripped away the connective tissue. You would be left with a shapeless blob.
So when we look at diagrams of the muscles it's easy to see where they start and finish, but this isn't so straightforward with connective tissue.
For example, rather than beginning and ending at specific points, connective tissue is like a continuous sheath that surrounds the body.
So remember when massaging it is good to develop the subtle skill of tracking the connective tissue. You'll find you have to untwist and rearrange it along several different planes at a time in order to release the tension. Because connective tissue forms a continuous network, when there is a restriction in one area its impact can be felt in other areas.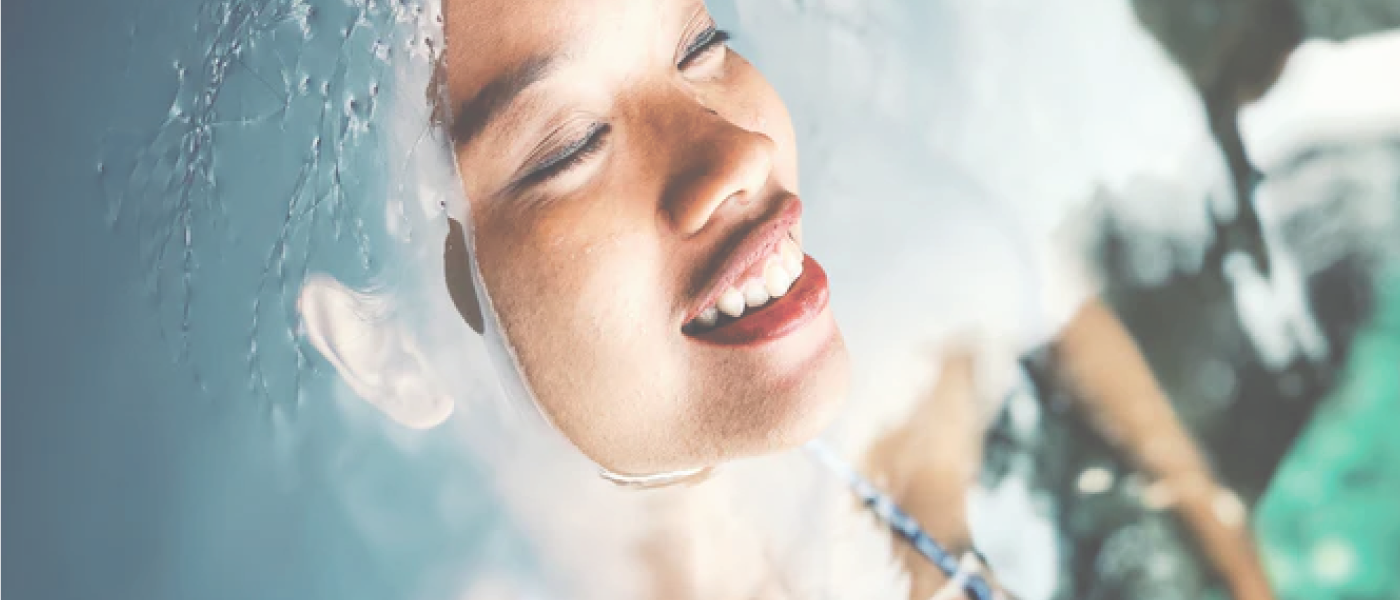 FACIAL MASSAGE RELEASES TENSION IN THE CONNECTIVE TISSUES & MUSCLES
Another benefit of face massage is that it: 
Smooths out connective tissues, loosening tension and assisting lymph to flow.

Relaxes the muscles, softens wrinkles and reduces hyper pigmentation in some cases.

Releases tension in the connective tissues.  Allowing blood flow to the skin cells,

therefore

nourishing and detoxifying the cells

Helps relax facial muscles that tend to cause stress lines on the face

Strengthens and maintains facial muscles. Firming skin and improving the contours of the face
The outer layer of the epidermis consists of dead cells that are always flaking or washing off. Replaced by new cells manufactured in the lower portion of the epidermis. They move upward to the outside of the skin. So as they move up, the cells harden and die. Natural skin cell turnover slows as we age . Above all our Dermis also houses our collagen and elastin which helps keep our skin supple and taut.
ASSISTS IN NATURAL SKIN FUNCTION
Facial massage boosts circulation and supports the skin's natural exfoliation process. assisting in healthy cell turnover .

Stimulates fibroblasts.  Which stimulates collagen and elastin aiding in lifting and plumping the tissue.

Application of a serum or face oil massaged in to skin helps the products penetrate into the deeper layers

.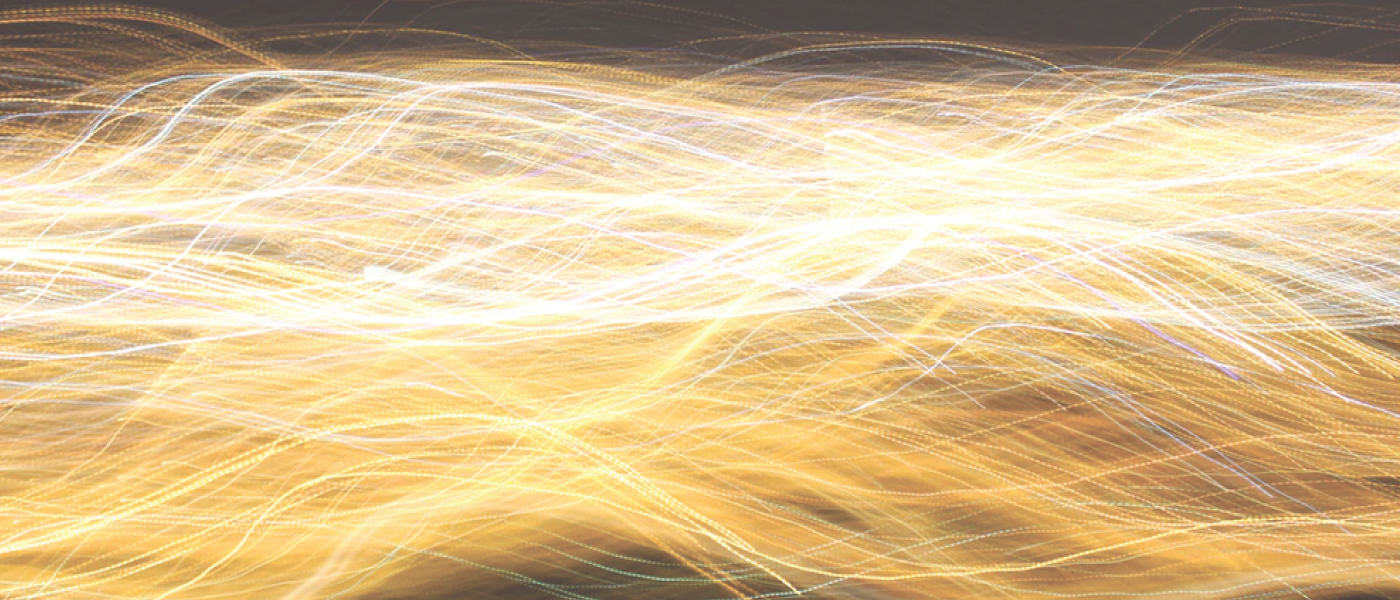 ENERGY AND MERIDIANS
Most ancient cultures believe in a flow of Healing Energy within and outside the body. This energy is believed to rejuvenate renew and re balance us. So this energy allows us to feel our best regardless of what age we are.
Healing life force energy is found throughout the universe. Known as QI in China and Prana in India. It operates in perpetual motion. So when the flow is impeded there is decay and stagnation within the mind body soul.
Stagnation can be caused by anything. From negative beliefs, genetic trait, environment, lifestyle and our past life experiences. Many cultures believe that there are vital energy centres all over the body. The flow of energy between these centres has a direct effect on a person's health and well-being.
Therefore a blockage in the energy flow can cause symptoms.
These can include pain, fatigue, autoimmune and skin conditions. By using massage to release such blockages you'll find that not only has the discomfort gone but the energy now flows freely around the body. This helps make a better connections between our internal organ systems, thoughts, and emotions.
What I love most about Eastern methods of massage is that it balances the whole person. By touching certain energy points we can clear away old emotions. This influences our physical and mental health. Allowing the body to start the healing process.
Hectic thoughts and pent-up emotions are often reflected in our face. Which can cause the muscles of the face, neck, shoulders, and head to tighten and constrict.
This can lead to chronic aches and pain, especially around the eyes, jaw, neck or shoulders. These aches and pains can be a warning sign that our body's natural energy is not flowing freely.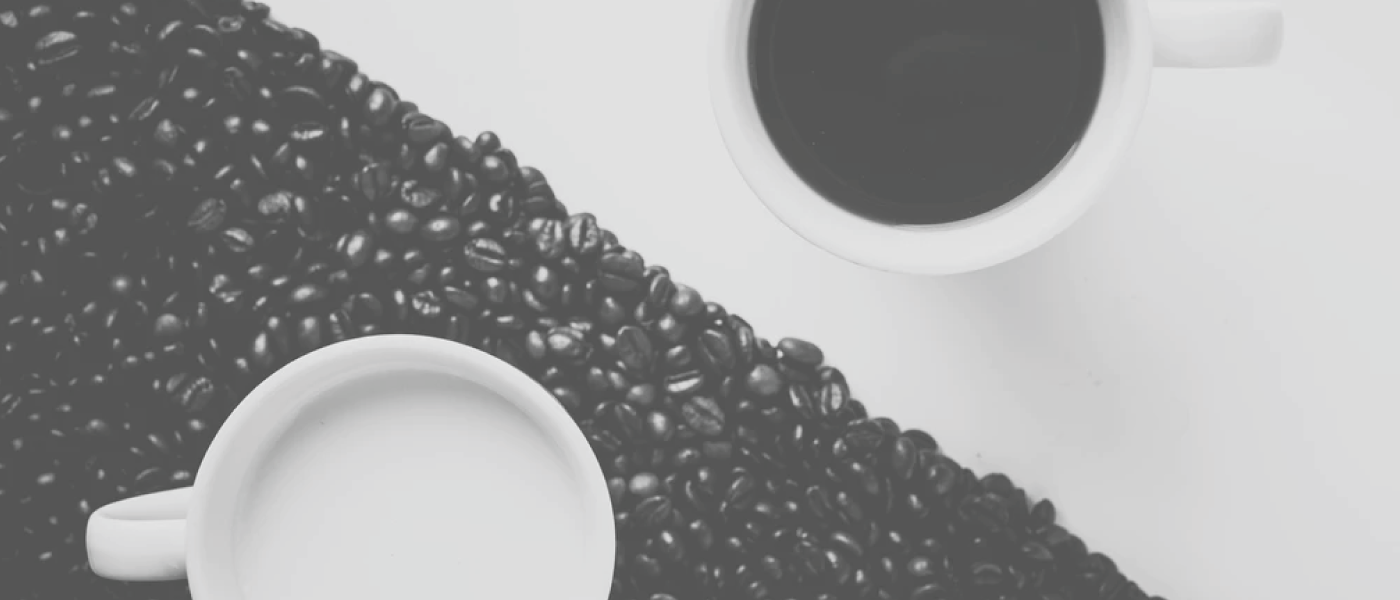 USING ACUPRESSURE AND ENERGY ZONES
For example, we are able to assist our body to regulate and balance the body's different systems (eg digestive system). We can help the body adjust by moving qi with reflex zones and energy points.
Releasing this blocked flow can assist in relaxing and guiding you into a calming state. Which allows muscles to relax and release tension, softening fine lines
YIN AND YANG
Traditional Chinese medicine believes that everything is composed of two complementary energies. One energy is yin and the other is yang. They are never separate; one cannot exist without the other. This is the yin/yang principle of interconnections and interdependence.
Universal energy is constantly evolving, never static.  An interaction between two opposing forces. A masculine Yang downward spiral from the heavens. A feminine Yin upwards verge from the Earth
More ever everything in the body is also under the control of the binary system of Yin and Yang. This is because Yin and Yang have an inseparable relationship. If there is a problem with one, the other will definitely be affected. Everything is in harmony when qi is free flowing through the body. Including, physical, mental emotional and spiritual well-being
YIN
Yin by its very nature of relating to the internal, is about inner abundance and nourishment. Also it is easily depleted from the inside, by bad or unhealthy habits, stress and lack of sleep. That is to say it diminishes with age, and why the skin shows this in lines and wrinkles. The Yin is no longer available to plump out lines and wrinkles. Yin touch is soft and listens to the direction of energy and movement.
In the body Yin refers to everything that is nourishing, moistening, cooling and calming. So Yin in physical terms is the cells tissues and fluid of the body. The skin's ability to stay nourished and moist is about Yin and its ability to bounce back and have elasticity
YANG
Whilst Yang refers to the body's functions that are active, motivating, warming and energising. Yang is the dynamic moving force of mind spirit and intention. Furthermore lack of redness is thanks to the cooling functions of Yin. Whereas lack of puffiness is due to yang's ability to move fluids. This concept is a very important foundation in Dien Chan facial reflexology. The Dien Chan modality has its basis in traditional Chinese medicine. Even the tools are created with the Yin and Yang theory in mind. Yang touch is focused and harder pressure if needed.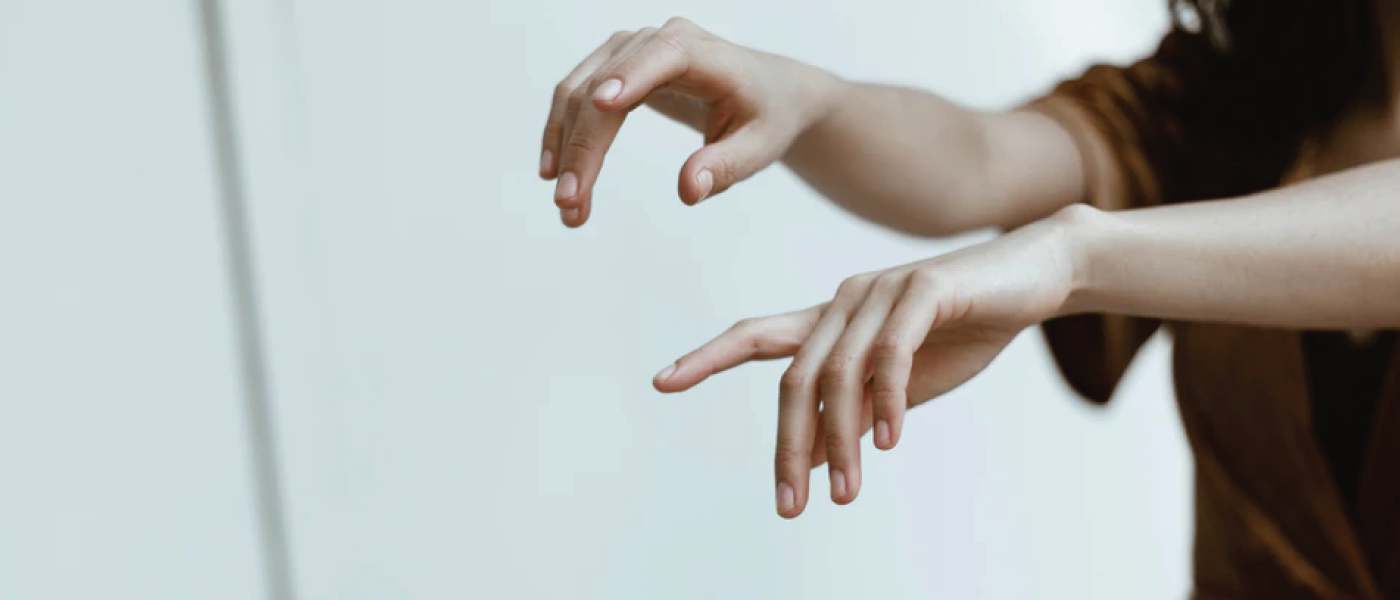 TYPES OF FACE MASSAGE MOVEMENTS
Classical massage movements are mainly used in Western culture. When working with the face through massage we consider that each of the layers of tissue likes to be touched in different ways.
Effleurage movements. Consist of soft, continuous stroking, applied with the fingers and palms in a slow and rhythmical manner. They are light, even, stroking movements.
Soothes the nerves

Relaxing

Stimulates blood flow

Aids in the skin's natural exfoliation process
Kneading, knuckling, rolling and pinching are examples of petrissage movements.  These kinds of movement stimulate the underlying tissues. For instance Compression (pressure). Movements used with either the whole of the palm or the pads of the thumbs and fingers.
Tones and relaxes muscles fibres

Eases tension

Increase circulation of blood and lymph. Thus improving cell nutrition and removing cellular waste
Tapotement movements. A blend of tapping and slapping. Performed lightly and briskly without compressing the skin.
Moves puffiness around the chin for example

Brings blood to the skin surface improving skin colour

Stimulation of the superficial nerve endings. Causing temporary toning and tightening of the skin
Vibrations are rapid shaking movements.  This is where the muscles of the lower arms and hands are rapidly contracted and relaxed.  So that a mild shaking or trembling movement produced by the fingers or thumbs.
Gently

stimulates the deeper layers of the skin

Relieves muscular tension and pain

General relaxation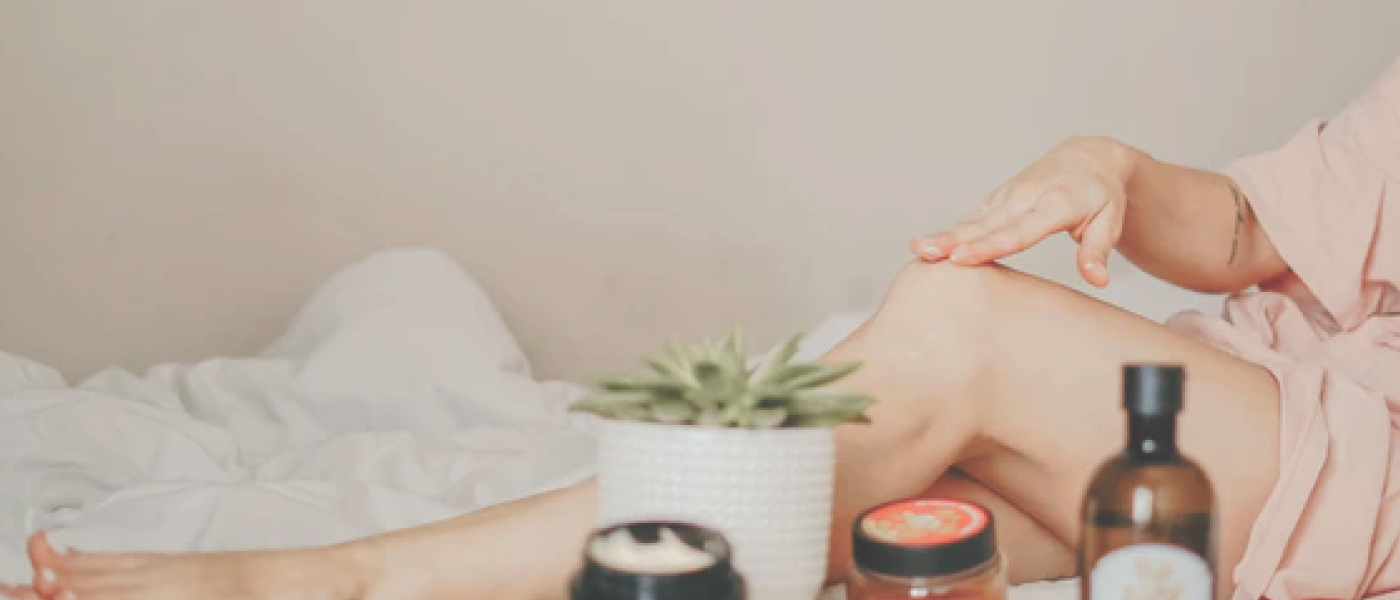 FACE MASSAGE AT HOME
An at-home facial massage can work pretty well with getting rid of puffiness. leaving your skin looking flushed and vibrant. Therefore it's also an excellent stress reliever and mood elevator.
Facial massage can often incorporated into your skin care routine after cleansing and applying any serums. For example you can massage daily or once a week, depending what works for you. Or you may focus on different techniques on different areas of your face which you would like to improve. Here are four steps you can follow:
Start after cleansing and using your water based serums and facial sprays.
Warm up three to five drops of facial massage oil between the palms of your hands and smooth into skin using your middle and ring fingers.
Using gentle but firm and upwards circular motions. Start at the base of your neck before moving up to the nose, temples and down to the cheeks.
Finish with gentle upwards and outward movements away from the centre of the face.
If you are into health, wellness and beauty you may be interested in incorporating Dien Chan facial reflexology into your self care ritual. In addition It is thought that certain issues with your skin (such as wrinkles, blemishes and spots) can be caused by an imbalance in your body. This system of reflexology empowers you to manage your own health and wellness, by massaging reflex zones on the face that activates the body's own healing system. In conclusion, if you are interested, join our newsletter to keep updated with new facial reflexology videos and blogs coming soon :
Does facial reflexology work?
Central nervous system Reflexology
How to massage yourself to relieve stress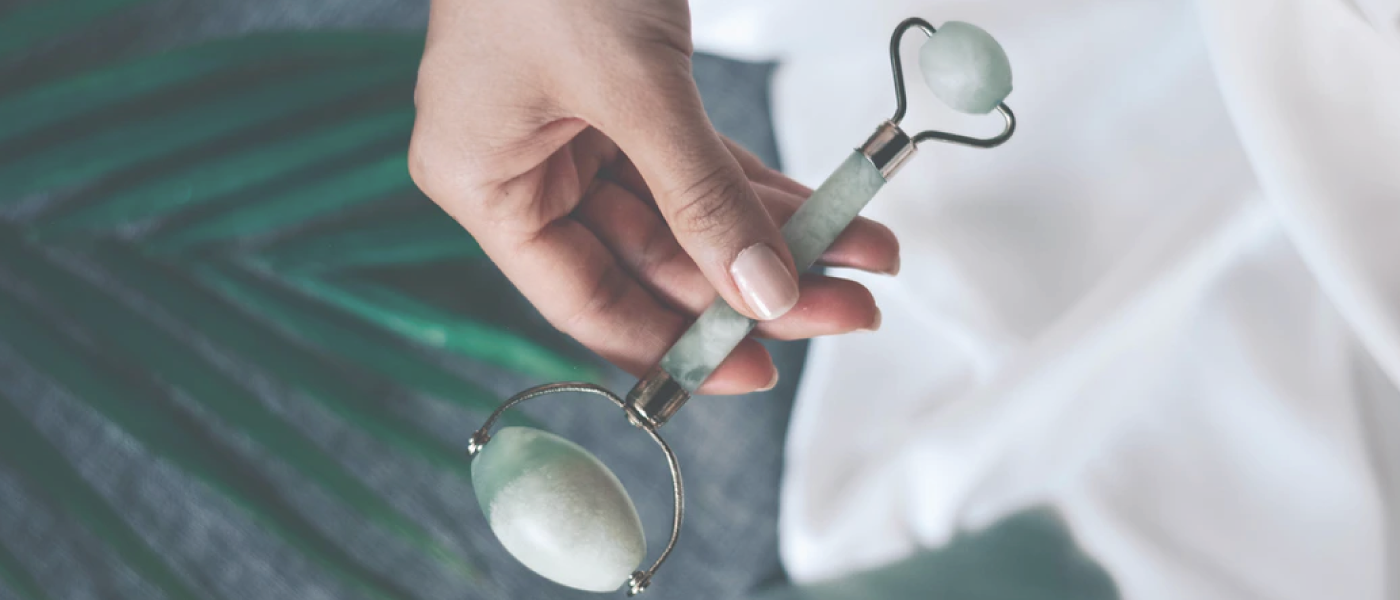 FACE MASSAGE TOOLS
Face massage tools can bring an extra dimension to your natural skin care routine. I prefer to focus on tools influenced by eastern culture. By using natural stones and metals. These tools can cool and disperse heat. Release facial tension and shift energy blockages. Whilst lifting toning and relaxing facial muscles.
Incorporating face massage tools into your daily beauty routine is fun and relaxing. Above all this not only feels heavenly but can also tone and lift your complexion. Plus the warmth and movement of the tools helps absorption of serums and face oils. Ensuring you see optimal benefits from your routine.
Ancient skin-care traditions believe that healing properties run through the rose quartz itself. The face roller promotes circulation. Reduces puffiness and help serums better absorb into your skin.
How to use:
Using a gentle pressure. Roll the larger end in an upward motion along your cheeks, jawline and forehead. Next flip the roller and use the smaller end to reach the areas underneath and above your eyes. As well as the patch of skin between your eyebrows. Are you looking to remove tension and emotional stress? See the online face massage self care package, which includes a Rose Quartz Face Roller:
Gua Sha Tool
Gua Sha is a traditional Chinese skin care tool. The tool is flat with rounded edges with many different shapes. found in jade, rose quartz and various other stones.
Gua means "to scrape" and sha refers to tight or compromised tissue (which the scraping will alleviate). Designed to relieve tension in the muscles of the face. boost blood circulation, and encourage lymphatic drainage to remove puffiness.
How to use it: By gently scraping the tool upward and outward
Kansa is an ancient blend of metals. Known in Ayurveda as the "Healing metal". Made up out of the highest quality metal consisting of copper and tin, with a trace of zinc. Traditional Kansa massage has been used for centuries. The wand is used to Balance the doshas by unblocking energy channels to improve the body's healing mechanism.
How to use. Various movements, including circular, zig-zag and sweeping motions. Using varying pressure dependent on the area treated. See video sequence of a Kansa face massage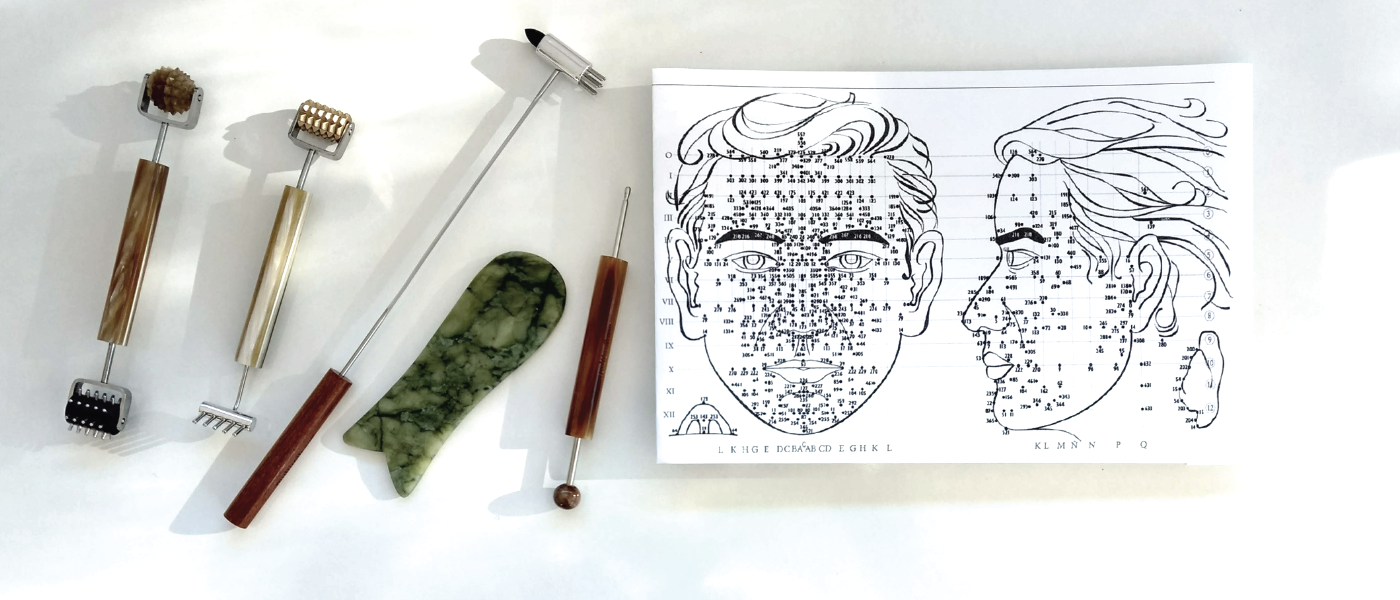 Dien Chan Facial Reflexology Tools
Dien Chan facial reflexology was created by Professor Bùi Quôc Châu of Ho Chi Minh City (Saigon) in Vietnam, in 1980.
Initially Professor Bùi used acupuncture needles to stimulate energy paths. This was until he discovered precise tools. He discovered that these tools had the same effect as needles. With self regulation within the body's system.
Dien chan tools are hand-crafted and sustainably made in Vietnam.
Using wood, natural horn (farming cattle at the end of their natural life), stainless steel. The Dien Chan tools are used for specific treatment of Yin and Yang imbalances. Yin effects hydrate, distribute, cool and stabilise.
The Yin tools are ideal when you want to perform a treatment involving cold or spots or beauty marks. The Yang tools are used to dry, concentrate, warm and revitalise. The Yang tools tone up the flesh. mobilise nutrients and free interrupted energy flows.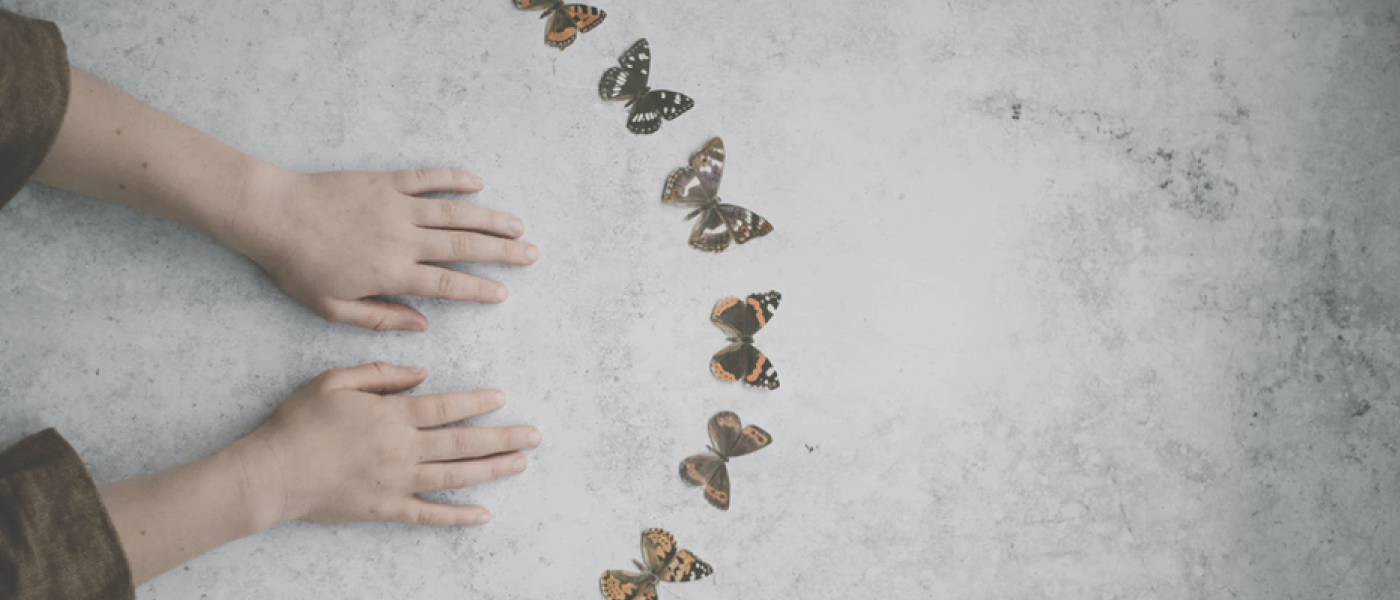 DIFFERENT TYPES OF FACE MASSAGE
There are many different types of face massage to choose form. Many you can try for yourself.  I have added a few types below with more informational videos and techniques for your interest.
A lymphatic massage can help relieve puffiness and fluid retention. while increasing the circulation of blood. Helping remove toxins and keep your skin cells healthy.
The Kansa wand helps to revitalise and plump skin. Soften fine lines and de-puff the eyes. Firm the jawline and cheekbones and relaxes the neck and shoulders. Some refer to a treatment with the Kansa wand as a 'natural facelift. Working on energy centres to clear and balance mind body and soul.
Are you wearing your stress? Are you ready to take time out for yourself? Are you ready to feel, relaxed, nourished and restored? This face massage self care package is for you, if you want to:
* Release facial tension and emotional stress in the facial muscles that cause a tired and worn out appearance
* Help release stuck energy and emotions
The Natural face lift massage is a gentle pampering and relaxing facial rejuvenation system that uses the healing energy of touch, performed over the face and neck to help release pent up stress and emotions.
Face Massage Has Many Perks
In conclusion face massage of any kind has many benefits it's something to seriously consider adding into your skin care routine. If you would like to try a face massage treatment and you live in the Ipswich QLD / Brisbane areas please book here 🙂
There are times when not to massage your face
When you have:
Viruses such as colds, cold sores, warts, bacterial infections such as impetigo, boils, conjunctivitis, styes,
Fungal infections such as ringworm, blepharitis, undiagnosed lumps or swelling, Broken bones.  Avoid any type of facial massage for 14 days after Botox treatment.
When to be cautious: If unsure check with your medical provider. Cuts/abrasions/broken skin, bruises or swelling, Recent scar tissue (less than six months old), Eczema, Dermatitis, Psoriasis, Acne vulgaris, Acne rosacea, Skin tags, Milia, Recent sunburn, Broken capillaries/veins.