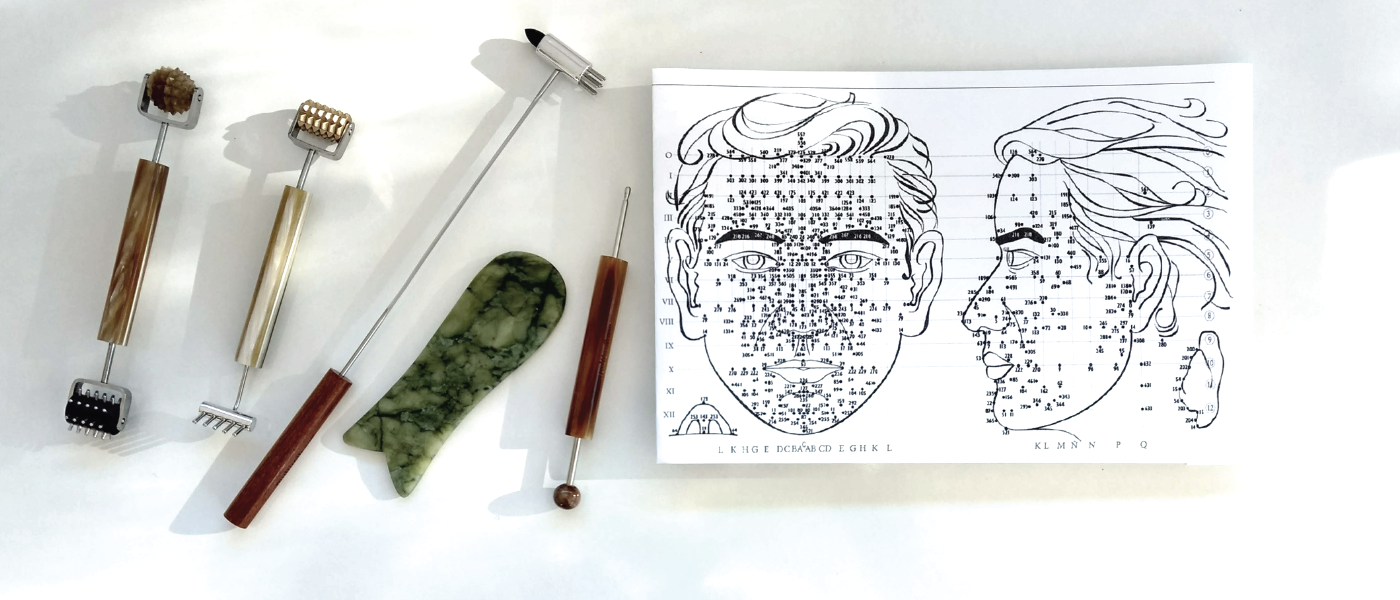 Have you ever heard of Dien Chan facial reflexology?
Dien Chan facial reflexology is a complementary natural therapy that involves facial massage, with the use of specially designed Dien Chan tools that are used for the stimulation of zones and reflex points that correspond to specific body parts with the aim of relieving pain and symptoms and balancing our emotional state,encouraging the natural intelligence with our body to kick start self-healing.
Dien chan is likened to acupuncture without the needles.
it works on similar principles to traditional Chinese medicine. The body signals pain or discomfort to us, such symptoms indicate an energetic imbalance within the body's meridians, (the road which the energy travels around the body) as the energy is not flowing as it should.
Dien Chan facial reflexology works to restore the correct flow of energy in the body,
creating an optimum environment for:
harmonizing the hormonal system
Musculoskeletal pain (back, neck, shoulders)
holds the potential to release old mental and emotional patterns.
reduction of inflammation
soothing and balancing effect on the nervous system,
Boosting immunity
Enhancing sleep quality
Reducing wrinkles and stimulating facial rejuvenation
Calming and refreshing
lightens and brings more spaciousness to body and mind.
healthy, glowing complexion
Treatments are tailored to you as an individual, and can either be used for general well-being and relaxation,or for addressing health imbalances. Such treatments can benefit and assist in relieving symptoms, especially with people coping with stress and fatigue, sleeping issues, blood pressure imbalance, headaches and poor digestion. It also greatly boosts circulation to all the tissues of the face, which promotes a healthy, glowing complexion.
HOW DOES A SESSION OF DIEN CHAN FACIAL REFLEXOLOGY WORK :
A consultation form to complete, will be emailed to you before the session. On arrival we will begin our session with an in depth consultation to determine which tools and techniques to use to best address your goals for the session.. (Allow around 80 minutes for your first session)
Therapeutic treatments takes around 60 min. I work to pinpoint any tender areas that could indicate an energy block and work to disperse these, freeing up the energetic pathways to re-energise you physically, emotionally and mentally.
After the session you will be given a copy of your treatment protocol to take home and practice daily self-healing massage for 3 weeks . A break of 1 week is then required. After the 1 week break,you will continue with the assigned protocol for another 3 weeks, even if all symptoms have dissipated and you may wish to come in for a professional session as well.