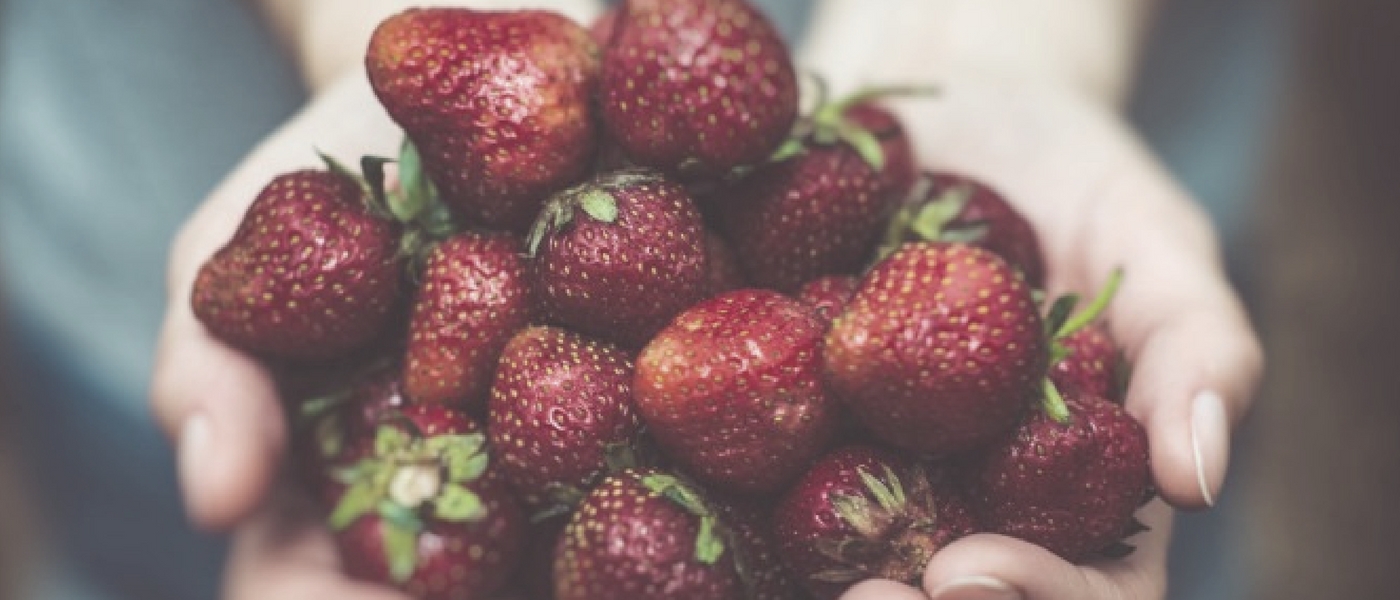 Getting a glowing gorgeous complexion starts with a diet full of skin nourishing and beatifying foods, making a smoothie is such an easy way to pack in lots of these nutrient dense foods. From my own experience I have really seen a change in the better with my own skin from dry and red to healthy and glowing by improving my diet and lifestyle and using natural skin care full of plant oils and botanical's.
This smoothie is full of antioxidants, such as blueberries and strawberries to fight of free radicals and protect from premature aging. Chia seeds are full of omega 3 fatty acids, (just 1 1/2 tablespoons has the same amount found in 140g of salmon) which help reduce inflammation, the omega 3s are the top fighting nutrients for skin conditions such as eczema, psoriasis and dry skin. Omega 3s seem to be the best nutrients to reduce the appearance of and speed up the healing of active acne lesions.
Vitamin C, found in oranges, helps maintain and regulate strong collagen fibers. Building blocks of collagen are proteins found in foods such as tofu. This fantastic smoothie helps build skin-firming collagen, rebuild skin cells and fight oxidative damage. Start by adding a daily smoothie to your morning ritual, drink up to help plump up your skin and smooth out fine lines.
Ingredients:
¼ cup fresh or frozen strawberries
½ cup fresh or frozen blueberries
1 orange, peeled and pits removed
1 ripe banana
½ cup extra firm Silken tofu
1/4 coconut milk
2 tablespoons chia seeds
1 teaspoon honey or a date
1/2 cup of water
Add all the ingredients to a high speed blender for 45 seconds. enjoy..